Team
We are a heart of your vehicle. Our team of mechanics and consultants works in a good and deliberate way, like engine pistons. And our long-standing professional experience contributes to top quality and constancy.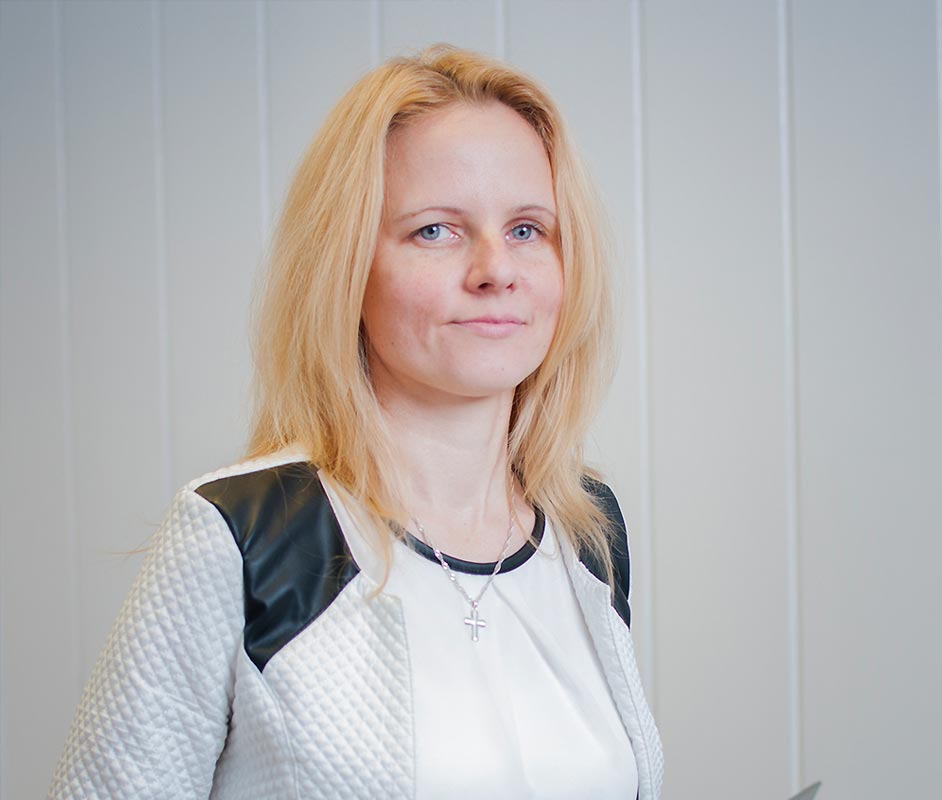 Secretariat
For 12 years, she has been welcoming our customers with a smile and full optimism. She is a nice voice in in the receiver and an e-mail correspondent.The first aid in handling basic issues and a reliable source of information for customers of the service centre. She is responsible for payments and cash. At the same time a full-time mother of two kids.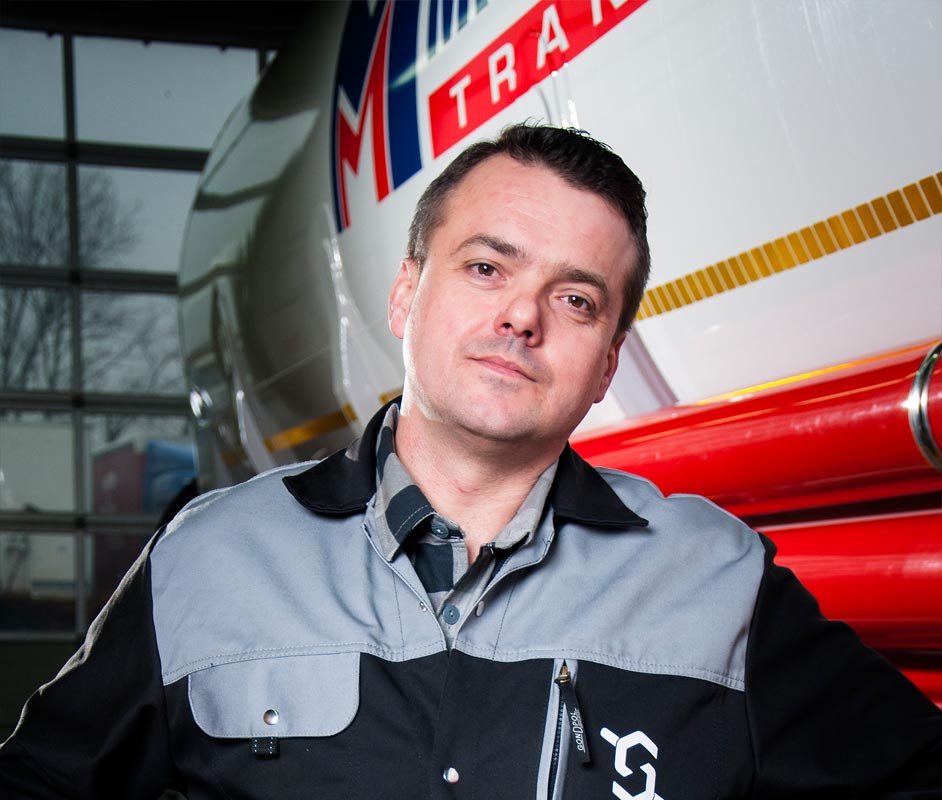 Service Centre, Specialist
One of the first employees of the company. For 21 years in the team, he has been dealing with and practically knows all ins and outs of cars and trailers. Extremely modest and professional at work. He is a fan of technology development and gadgets. He improves his qualifications all the time and acts as a coach to his trainees.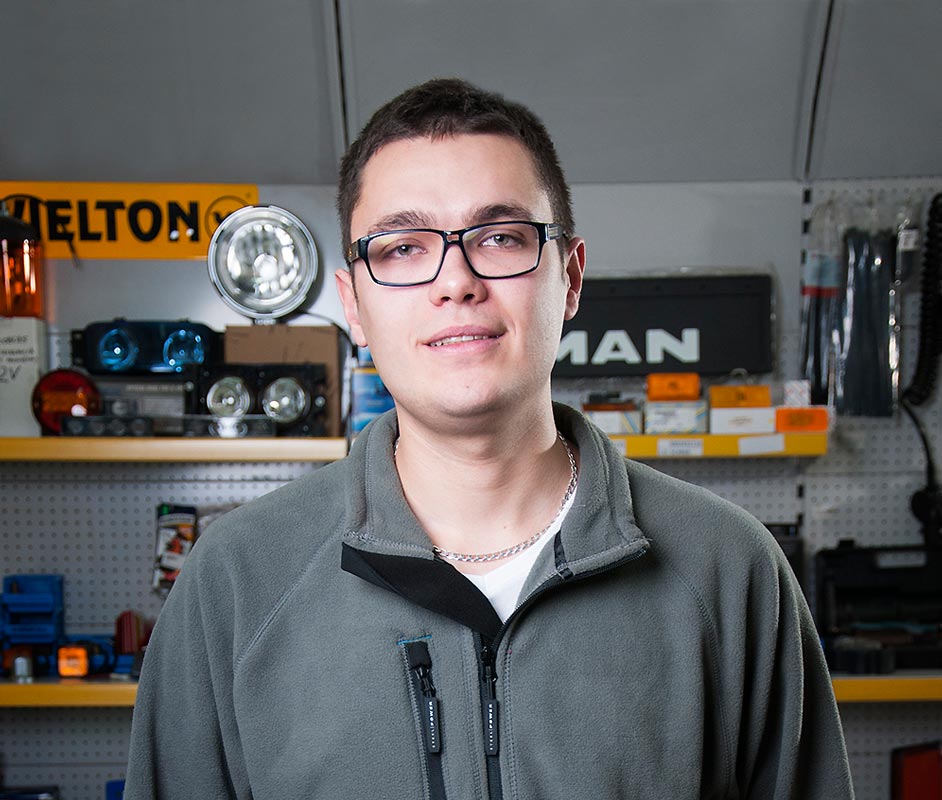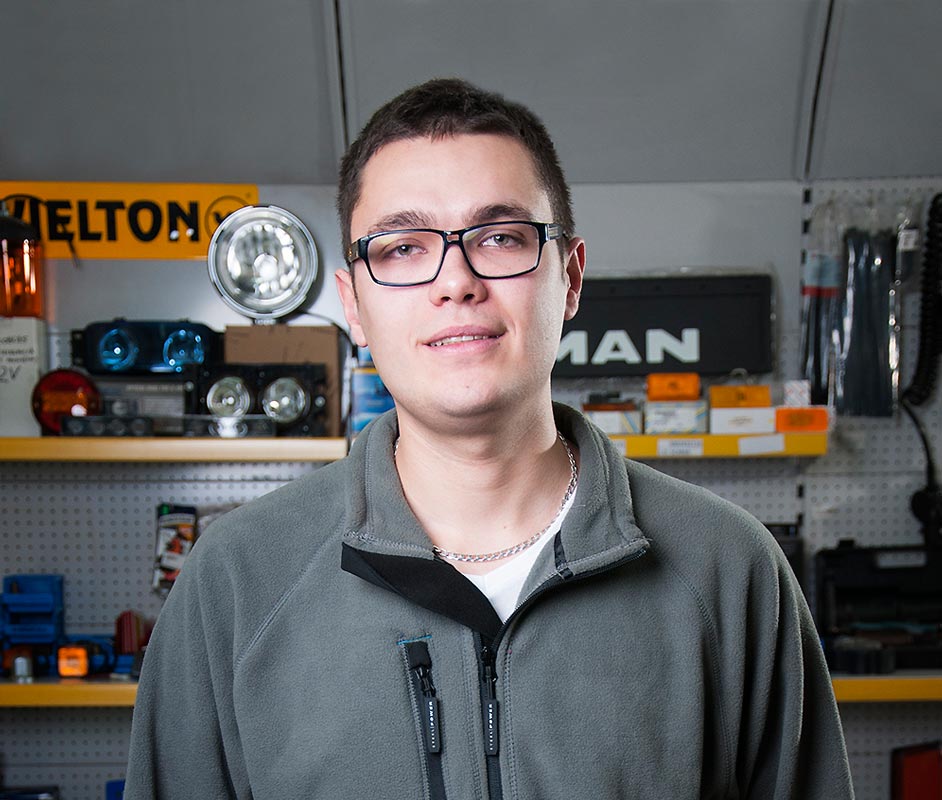 Store, Sale of parts
He negotiates product prices with the largest and reputed supplies, which enables the company to offer products at attractive prices. The store is the apple of his eye. He will always advice, suggest a good solution, and help. He is interested in motorisation and technological novelties, in particular those connected with computers.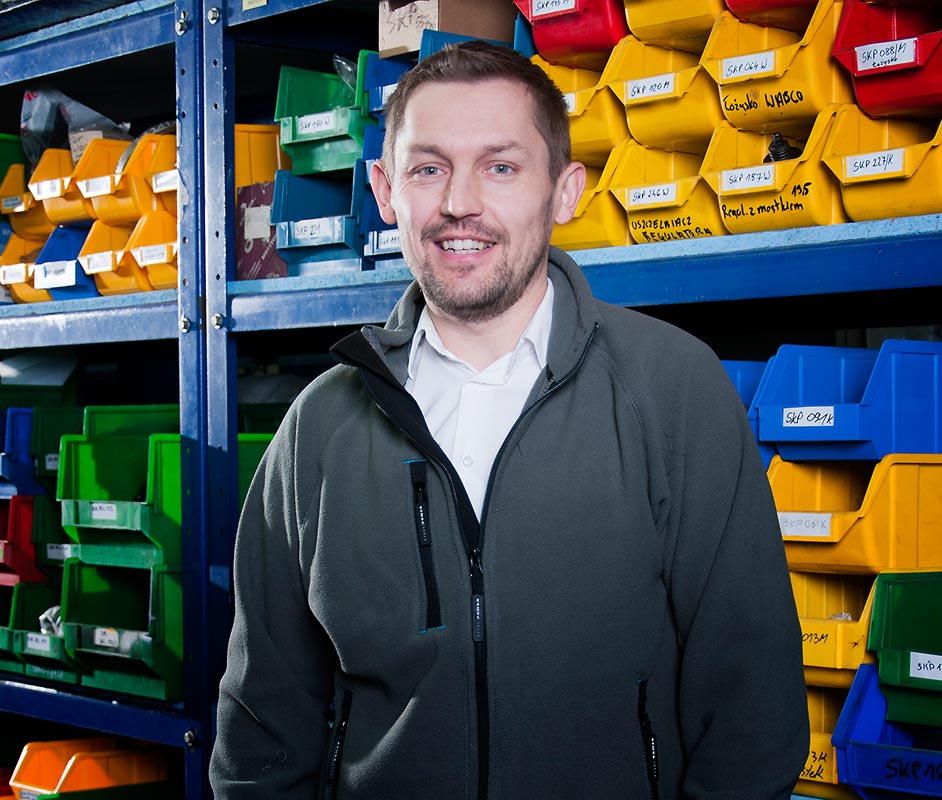 Warehouse Manager, Complaint handling
He is an indispensable member of our team. It will be easier to tell what he does not deal with. For 13 years in the service centre. He will find even a little gasket in the labyrinth of warehouse alleys with his eyes closed in the middle of the night. Privately, on the one hand, peace: an enthusiast of animals, jogging; and on the other hand, adrenaline: a fan of cross country motorcycling and road and tourist cycling.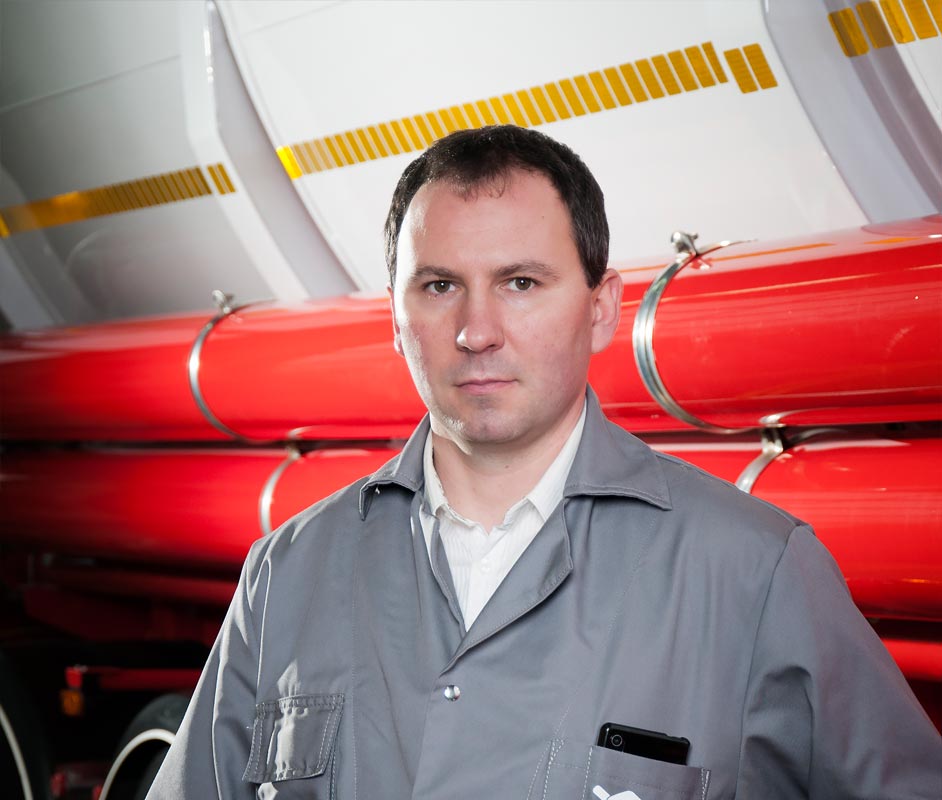 Master, Service Consultant, Diagnostic Technician, Guarantees
Already when choosing a university faculty: Mechanics and Construction of Machinery, he knew what he wanted to do in life. Jack of all trades. In the team for 13 years. He will handle any repair fast and efficiently from diagnosing a problem through to warranty and post-warranty service. He is committed and available to customers in 100% because customer satisfaction motivates his further actions. After work, he is a fan of small and great travel.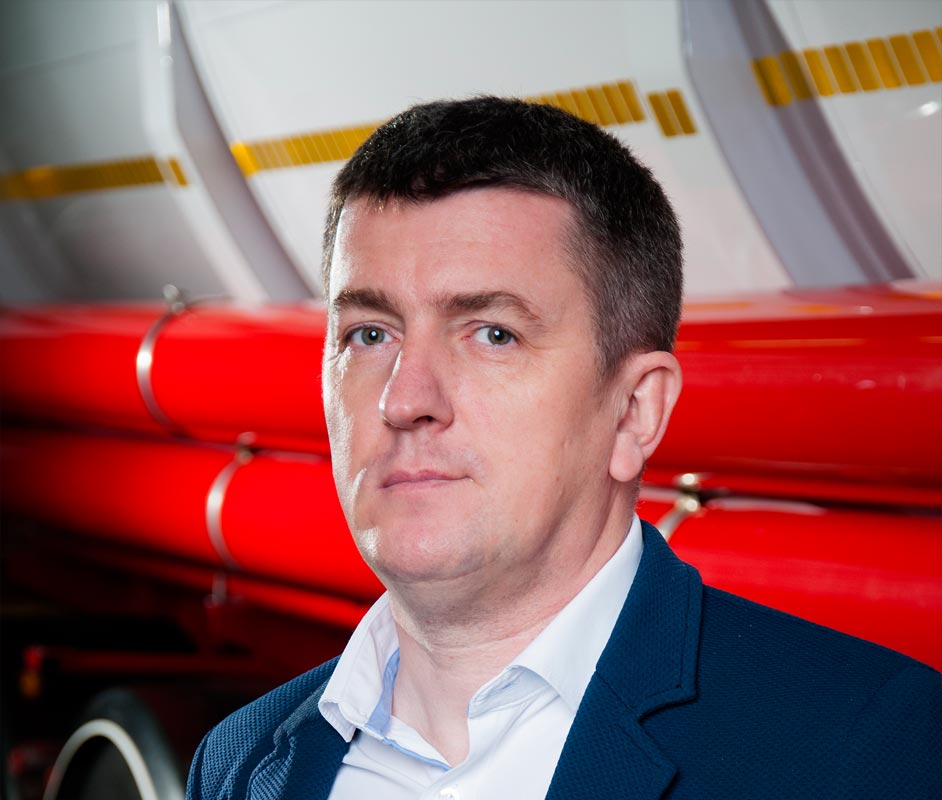 Service Centre Manager
Key manager and good spirit of the service centre. For 19 years, successfully in the automotive industry. He follows the rule that there are no impossible things, there are only challenges. He approaches each customer individually. Each customer is treated as a priority. He is always at his team and customers' disposal. Privately, a typical community man, a fan of motorisation and volleyball.