Service of trucks
We provide comprehensive services connected with the repair of trucks, tractors, trailers and semitrailers. We have a permanent access to new and used parts at competitive prices.
post-accident repair of trailers, semitrailers and tractor units – car accident and claim management services (we provide non-cash repairs),
full diagnostics and service of pneumatic and brake systems, like: Knorr, Wabco, Haldex,
mechanical repair of axle: ROR, SAF, BPW, MERCEDES,
mechanical repairs and frame straightening at a professional separate workstation (for straightening, we use an induction furnace of Josam),
authorised service centre for WIELTON trailers,
service of third party heating systems of BERSPAECHER and WEBASTO,
professional setting of trailer and semitrailer geometry,
service of power hydraulics of HYVA and Edbro,
repair of air-conditioning systems in vehicles,
legalisation and service of digital tachographs
We are an open service centre. Customers may enter our workshop anytime to see how their repair is going on. We have nothing to hide!
You have a problem on the road – Call us! We will town your vehicle to our service centre any time all over Europe.
Do you want to learn more?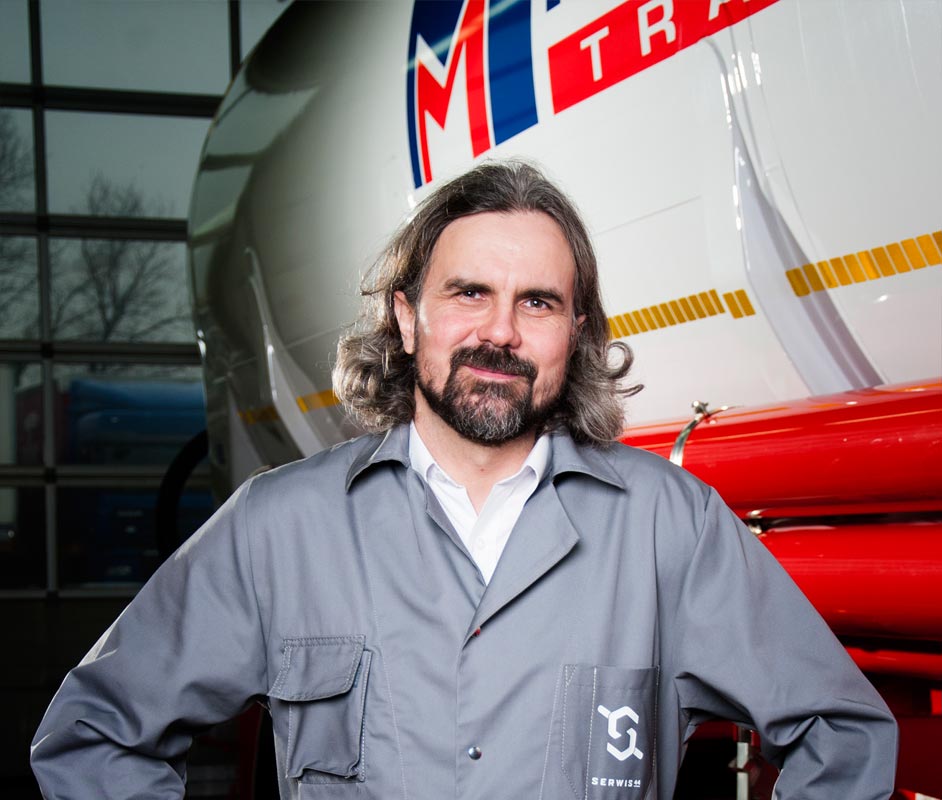 All questions concerning services will be answered by
Grzegorz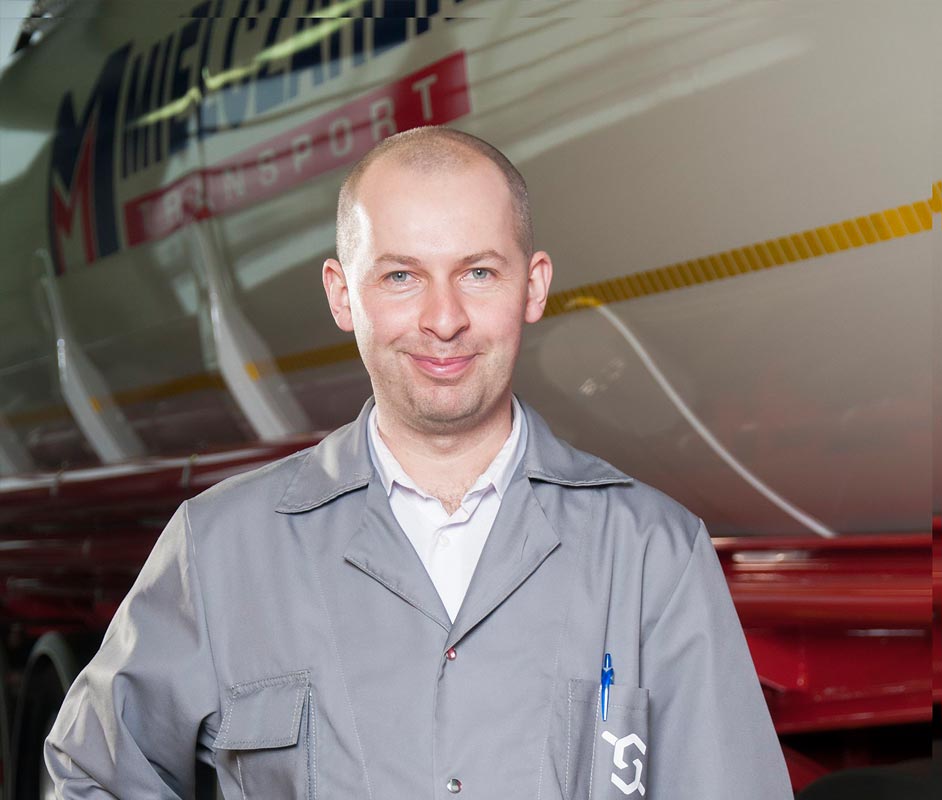 All questions concerning services will be answered by
Piotr